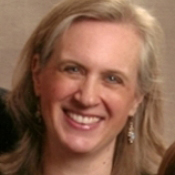 ---
Bio
Donna Ray has been a Lecturer in the UNM History Department and Religious Studies Program since 2011.  She teaches the two-semester course on the History of Christianity along with courses on Religion in American History, Western Religions, and subsets of those, including an upper-division course on Evangelicals, Fundamentalists, and Pentecostals.  Her dissertation on medieval women's visions of the Holy Trinity combined her interests in medieval Europe, historical theology, and visionary literature.  Current interests include new religious movements and religious entrepreneurship.
Research Interests
Medieval and Early Modern Europe, History of Christianity, Historical theology, Comparative religion, Religious fundamentalism, Mystical and visionary experience, New religious movements, Religious entrepreneurship
Recent Publications
Donna E. Ray, Shawn L. Berman, Michael E. Johnson-Cramer, and Harry J. Van Buren III.  2012. "Refining Normative Stakeholder Theory: Insights from Judaism, Christianity, and Islam." Journal of Management, Spirituality, and Religion, Special Issue on Stakeholder Theory and Workplace Spirituality (forthcoming).
Other
Western Religions
Religion in American History
Christianity 1517- Present
Christianity to 1517
Evangelicals, Fundamentalists, and Pentecostals