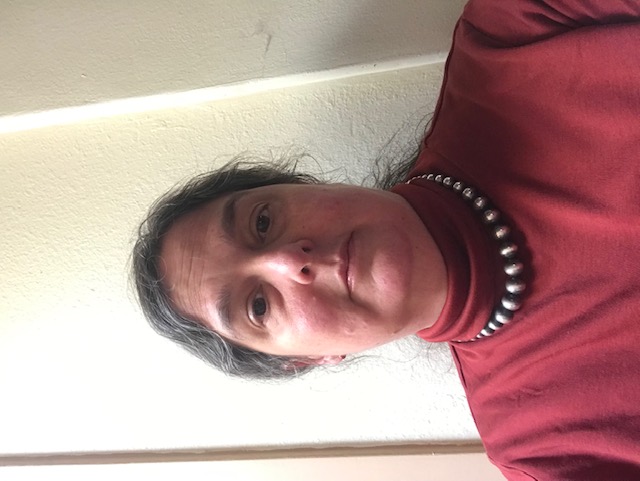 Katherine Ulrich
Adjunct

---
Education
PhD in the History of Religions from the University of Chicago
MTS in World Religions from Harvard Divinity School
---
Bio
Dr. Katherine Ulrich studies the Hindu, Buddhist, and Jain religious cultures of premodern India. Research and teaching interests include literal and metaphorical bodies, (non)violence, death, sacrifice, and food. Her dissertation from the University of Chicago's Divinity School, "Divided Bodies: Corporeal and Metaphorical Dismemberment and Fragmentation in South Asian Religions," discussed case studies of sacrificial dismemberment in Vedic India; narratives about the dismemberment or fragmentation of divine beings in Hindu Puranas; stories of loss and fragmentation of Tamil and Sanskrit scriptural corpuses; and early Buddhist relic veneration. Her current research project, "Diet and Deities: Food in Hindu, Buddhist, and Jain Religious Cultures," is exploring food rituals, food myths, and food rules through fieldwork and in Sanskrit, Pali, and Tamil literature. She also works as a freelance book editor and indexer, mainly for a bilingual translation series of South Asian literature. Prior to her coming to UNM in 2014, she was a visiting assistant professor at Swarthmore College, DePauw University, Wesleyan University, and Skidmore College. She holds a BA From UC Berkeley with a double major in Religious Studies and South and Southeast Asian Studies and an MTS from Harvard Divinity School.
Recent Publications
"Images, Temples, and Puja," Zoom Guest Lecture, Senior Colloquium, History Department, History of Religion through the Senses, Brooklyn College of CUNY, October 31, 2022.
"Food Fights," Zoom Guest Lecture, Religion and Food class, UC Santa Barbara, April 15, 2021.
"Food and Culture in Vedic India," "Religious Developments (Brahmanical–Bhakti periods)," and "Religious Art and Architecture in Early Hinduism." Entries in World History Encyclopedia, Era 3, gen. ed. A. Andrea, Santa Barbara: ABC-Clio, 2011.
"The God Who Never Ate Salt," Department Research Colloquium, Swarthmore College, Dept. of Religion, Swarthmore, PA, December 2009.
"Food Fights: Buddhist, Shaiva, and Jain Dietary Polemics in South India." History of Religions 46, no. 3 (February 2007): 228–61.
"Transgressing Saints: Ritual and Ethical Violations in Hindu Hagiographies," American Academy of Religion, Religion in South Asia Panel, Transgressing Traditions and Traditional Transgressions, Washington DC, November 2006.
Respondent to Text and Context of Food in South Asian Hindu, Christian, and Jain Traditions. Association of Asian Studies, San Diego, March 2004.
"Practical Polemics from the Jain Nilakeci," American Academy of Religion, Religion in South Asia Panel, Atlanta, November 2003.