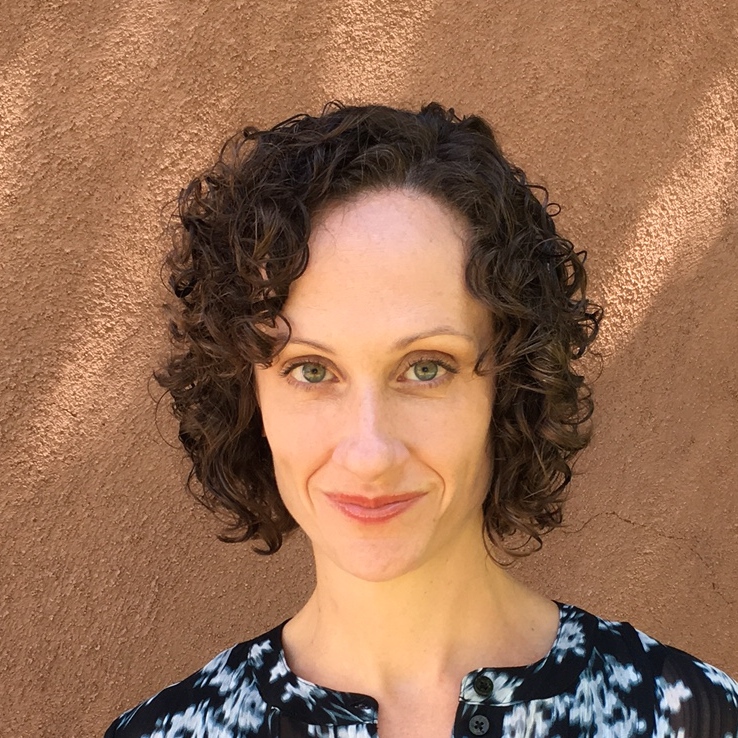 Katie Holscher
Faculty

kholscher@unm.edu / 505 277-3929
---
Education
Ph.D. in Religious Studies from Princeton University
---
Bio
I am an associate professor, jointly appointed between the Religious Studies program the American Studies department at UNM, and I hold the Endowed Chair in Roman Catholic Studies at the university. I study religion in the United States. My research focuses on the history of Catholicism, especially Catholic missions, schools, and other religious institutions that have complicated relationships with the US government. I also research and write about Catholicism in New Mexico, and about Catholic clerical sexual abuse. I am interested in how religion and US empire have co-constituted one another, and in moments when religion is an opportunity for resistance, for people marginalized in and by the United States. In the Religious Studies program, I teach courses that include Catholicism in America, Catholic Saints in North America, Religion in New Mexico, and Radical Religion and American Transformations. I also teach undergraduate and graduate courses in the American Studies Department at UNM. I received my B.A. from Swarthmore College, and my Ph.D. in Religious Studies from Princeton University. My first book was Religious Lessons: Catholic Sisters, Public Education and the Law in Midcentury New Mexico (Oxford University Press, 2012). Shorter essays I've written can be found in the National Catholic Reporter, The Revealer, and other publications. I am currently working on a co-authored book on Catholic horror, and a book length project on Catholic clerical sexual abuse.
Research Interests
Religion, Social Theory, Social Movements, Southwest Studies
Recent Publications
Her first book, Religious Lessons: Catholic Sisters, Public Education and the Law in Mid-Century New Mexico, was published by Oxford University Press in 2012. Religious Lessons tells the story of Zellers v. Huff, a court case that challenged the employment of nearly 150 Catholic sisters in public schools across New Mexico in 1948. The "Dixon case," as it was known nationally, was the most famous in a series of midcentury lawsuits, targeting what opponents provocatively dubbed "captive schools." For many Americans, the scenario of nuns in veils teaching Spanish-speaking New Mexican children embodied the high stakes of the era's church-state conflicts, and became occasion to assess the implications of separation in their own lives.
Other
Holscher is currently at work on several projects, ranging from a book chapter on changing ideas about and experiences of priestly authority among rural New Mexican Catholics; to a study of the "biblical turn" of the midcentury American Catholic devotional imagination, and its implications for early Catholic / evangelical Protestant alliances around law and politics; as well a critical analysis of the recent impulse of American Catholics to memorialize, and promote for canonization, Cold War military chaplains.