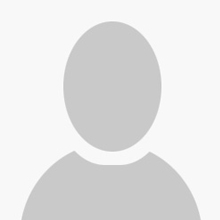 ---
Research Interests
Curriculum Design
Curriculum Development
Distance Learning
Faculty Development
Academic Advising
Academic Writing
Tutoring
Literary Theory
Recent Publications
Recent Publications:
University of New Mexico Press, 2018
March 2018
This exploration of Iberian, Latin American, and US-Hispanic representations of Christ focuses on outliers in art, literature, and theology. (Flyer)
Amsterdam, Rodopi, 2012
August 2012
Examines attempts to justify moral, aesthetic, and religious claims in the modern world where only empirical scientific statements are believed to be verifiable. Focuses on Unamuno from Spain and Caso from Mexico who arrive at different hypotheses. Unamuno arrives at ethical decisionism, while Caso promotes intuitionism.
Popular Religion and Liberation
SUNY/Albany
1990
Examines theological attitudes toward the role of folk religion in the context of social movements
Introduction to World Religions
College Network, Inc
2011
A survey of the world's religions
Other
Spanish - Native or bilingual proficiency

German - Limited working proficiency

Italian - Limited working proficiency

Hebrew - Limited working proficiency

Greek - Limited working proficiency